Boat Choreography Development
In the frame of the Z-Elements residency, European project hosted at EESAB Lorient in March 2021
Z Elements is founded by the European Commission through the Creative Europe program.
The project gathers the following partners: Fundación Municipal de Cultura de Aviles in Spain, the Royal Academy of Fine Arts Antwerp (AP Hogeschool - University of Applied Sciences and Arts) in Belgium, ABAVerona - Accademia di Belle Arti di Verona in Italy, Kulturanova association in Serbia, and the European Art School in Brittany, EESAB - site de Lorient, in France.
The Idea
In contact and with the help of a group of students from the first year at EESAB Lorient I have been developing the idea of approaching boats and their crew as performers.
Development of a system to write and transmit choreographic instructions to boats as well as a system to record boats state as they move through water and air. The data collected during the navigation will be turned into musical pieces and their visual scores.
The goal is to reveal some of the invisible forces one as to work with or against while sailing across all these vectors, and by doing so sharing this navigation approach to life with a wider audience.

Huge thanks to Garance Picard, Eve Pastier, Louis Thauvin and many other students from EESAB Lorient.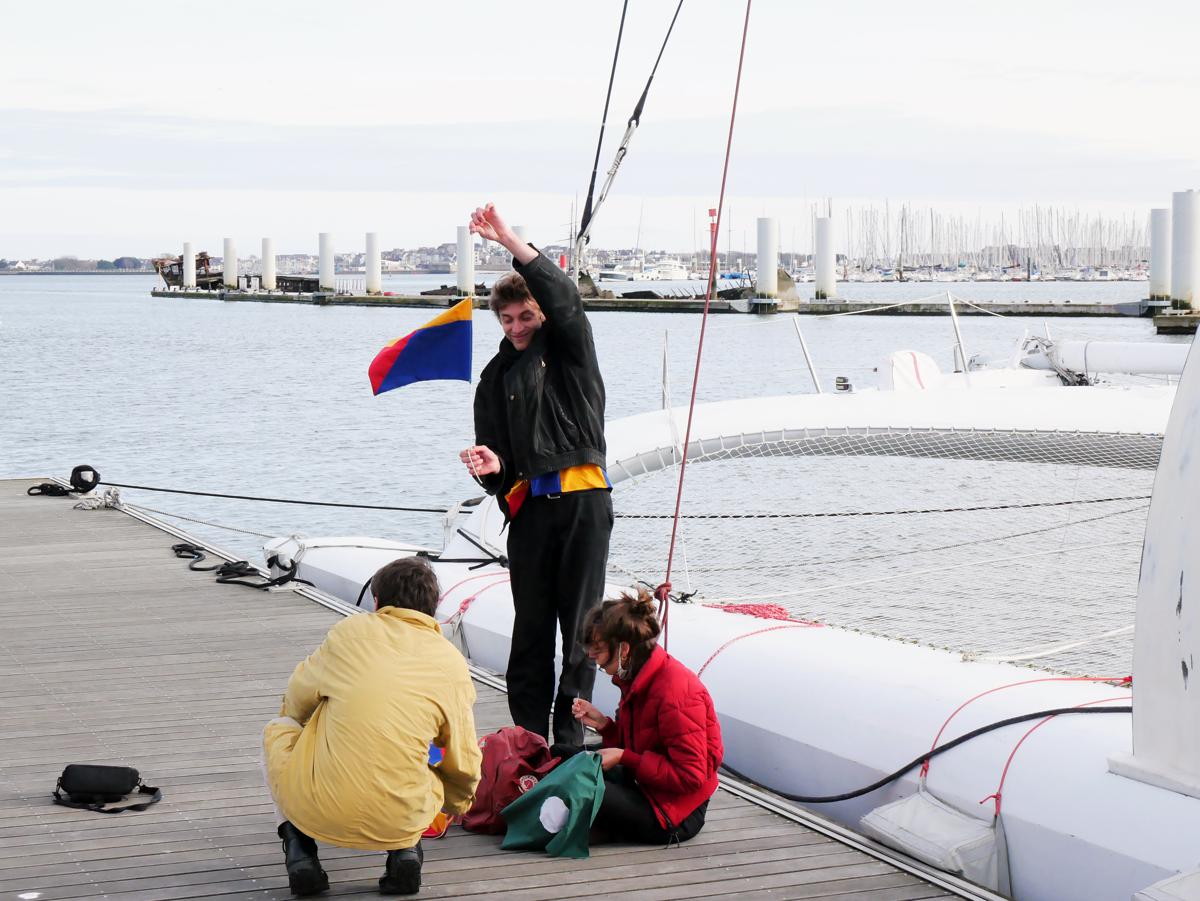 Current state of the idea
The flag system to communicate choreographic elements is ready as well as the beginning of a phone application that gets movement data from the boat and that is able to turn these into sound and graphic visualization.

This idea was originally developed for one performance, but I'm searching to broaden it and create different ones with different types of boats, on different stretches of water and during different time-span.

I'm currently searching for collaborators to carry on with this idea. Contact me at pierre.coric.lg@gmail.com
All pictures ©Eve Pastier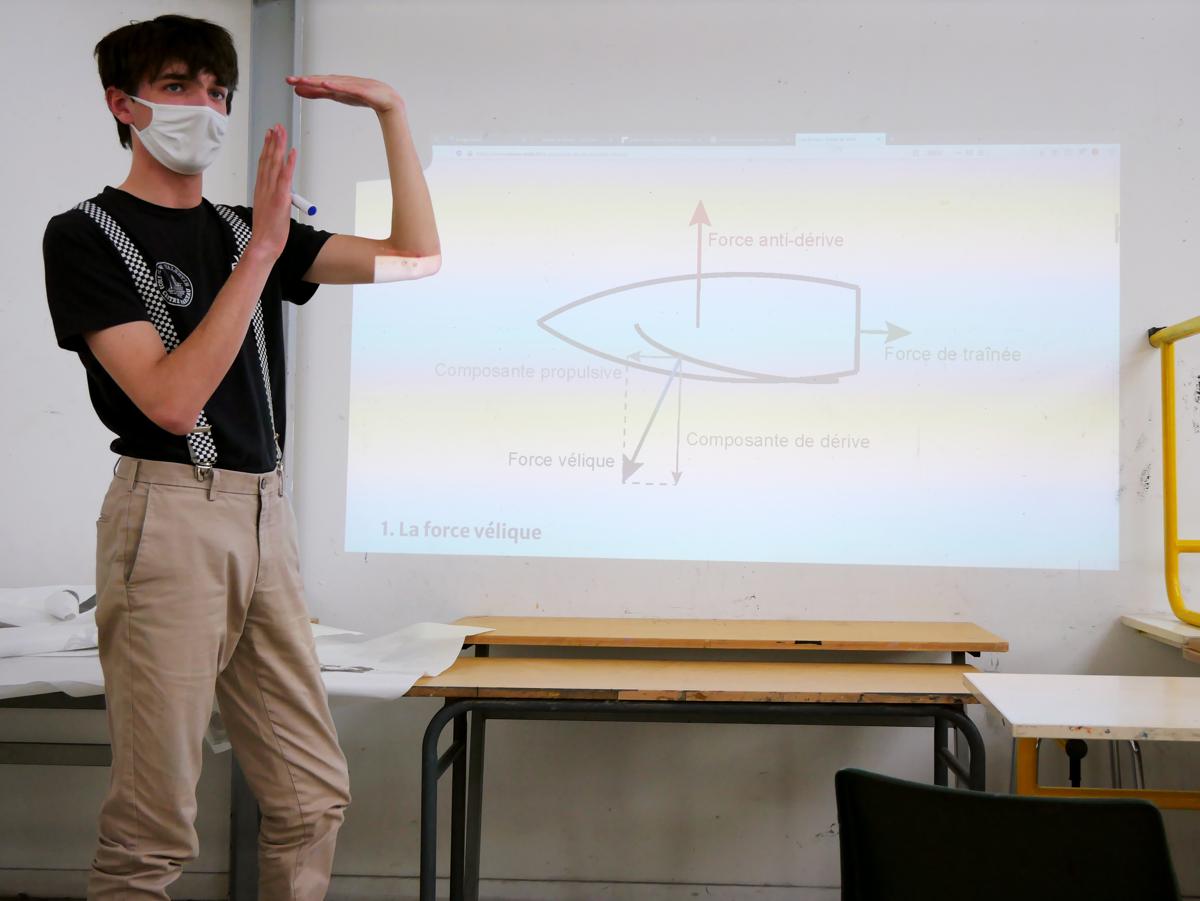 Sailing theory and building the replica of a boat to share vocabulary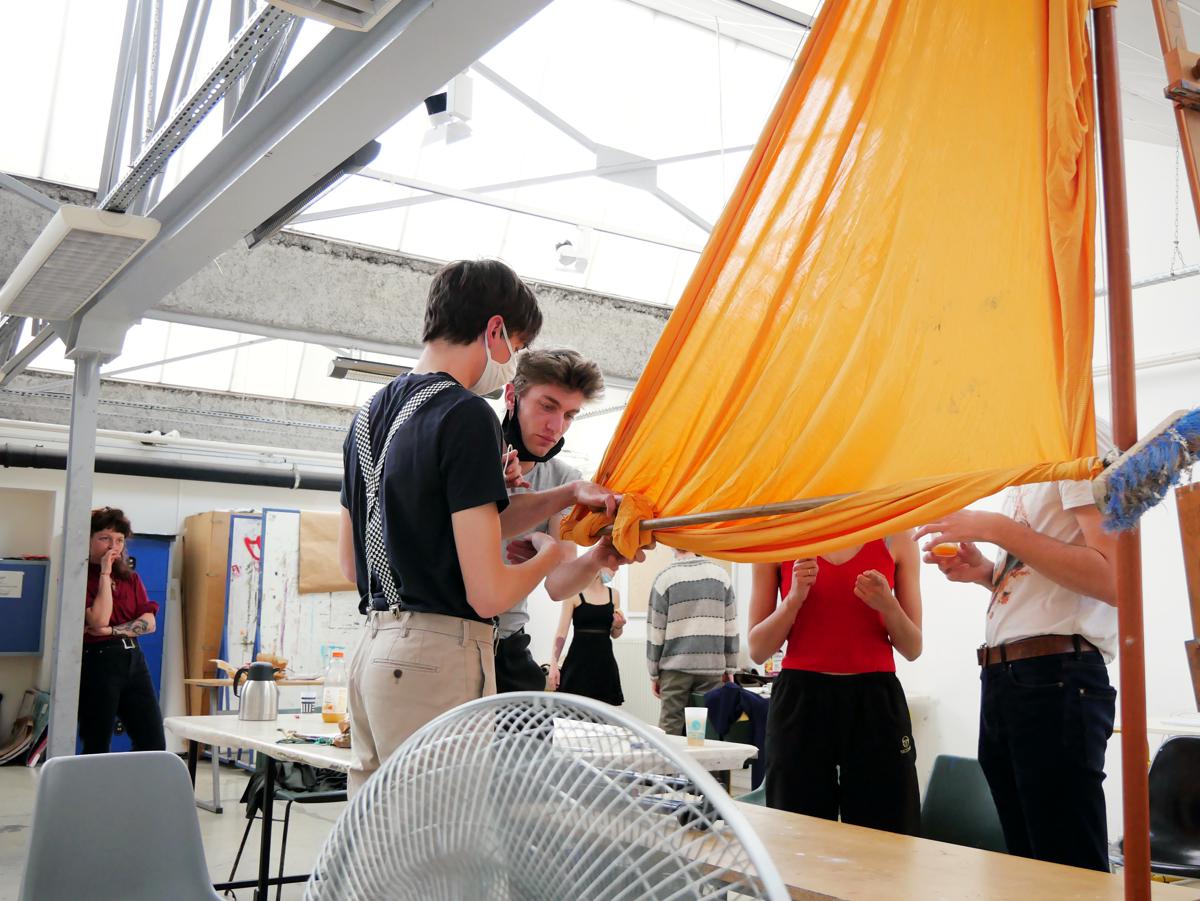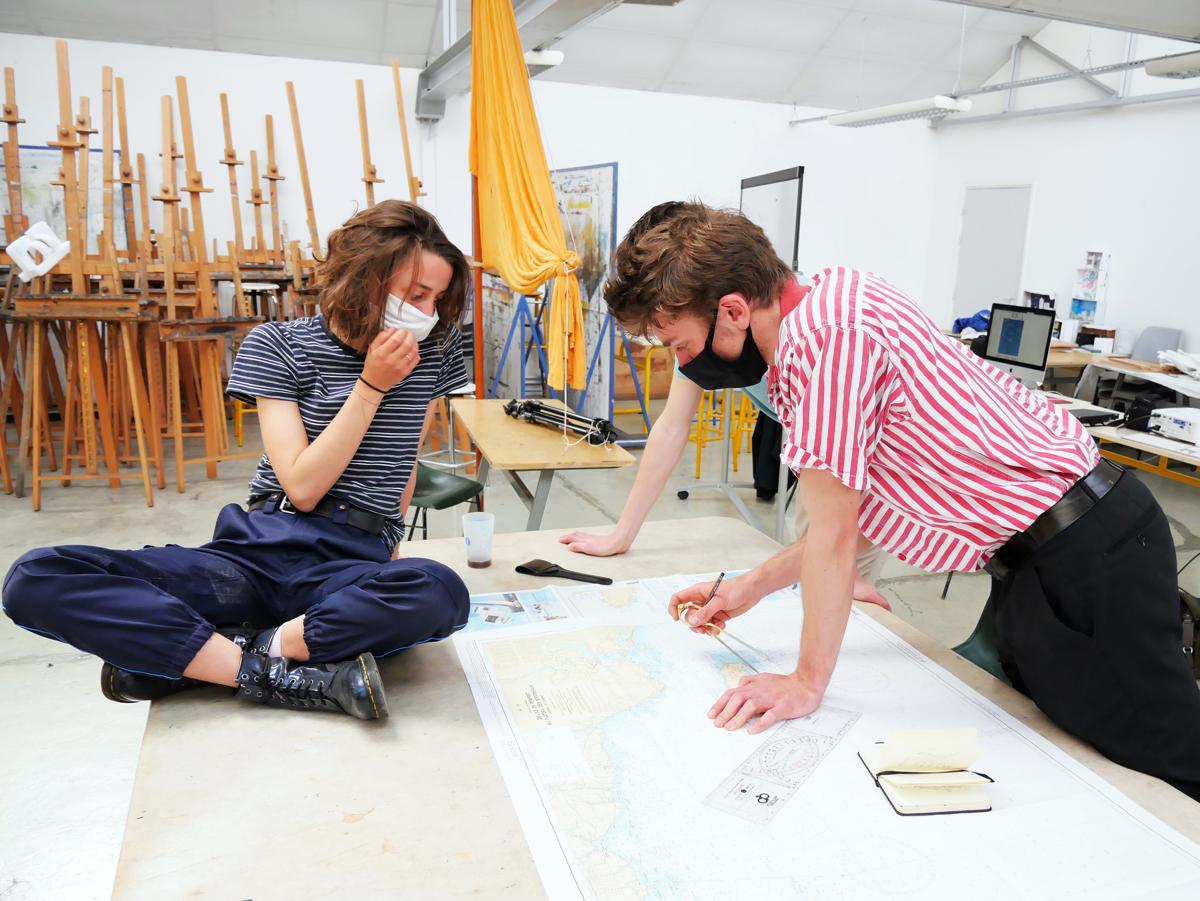 The flags
Design and production of a series of flags to communicate nautical notions in order to send choreographic instructions to a fleet of boats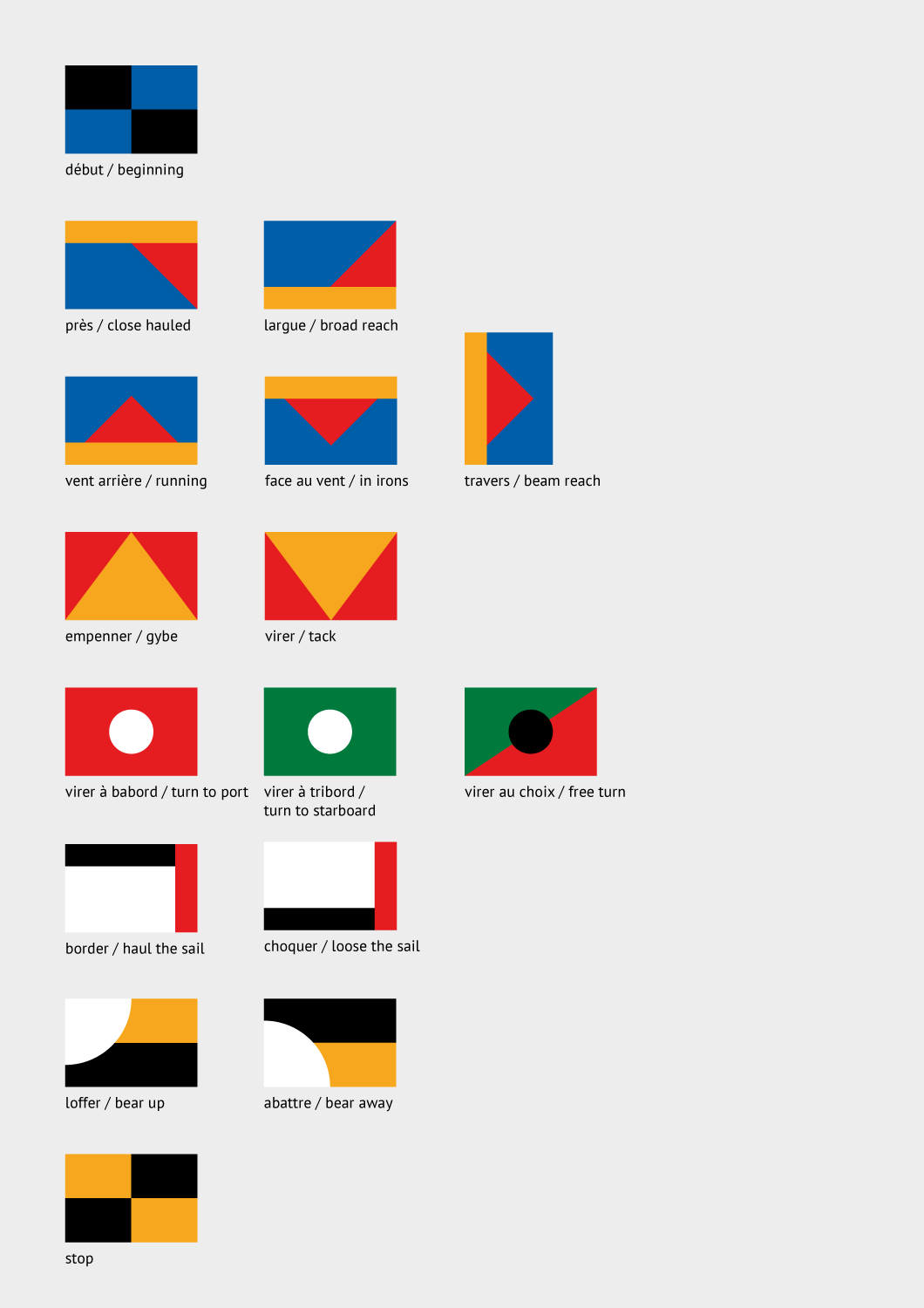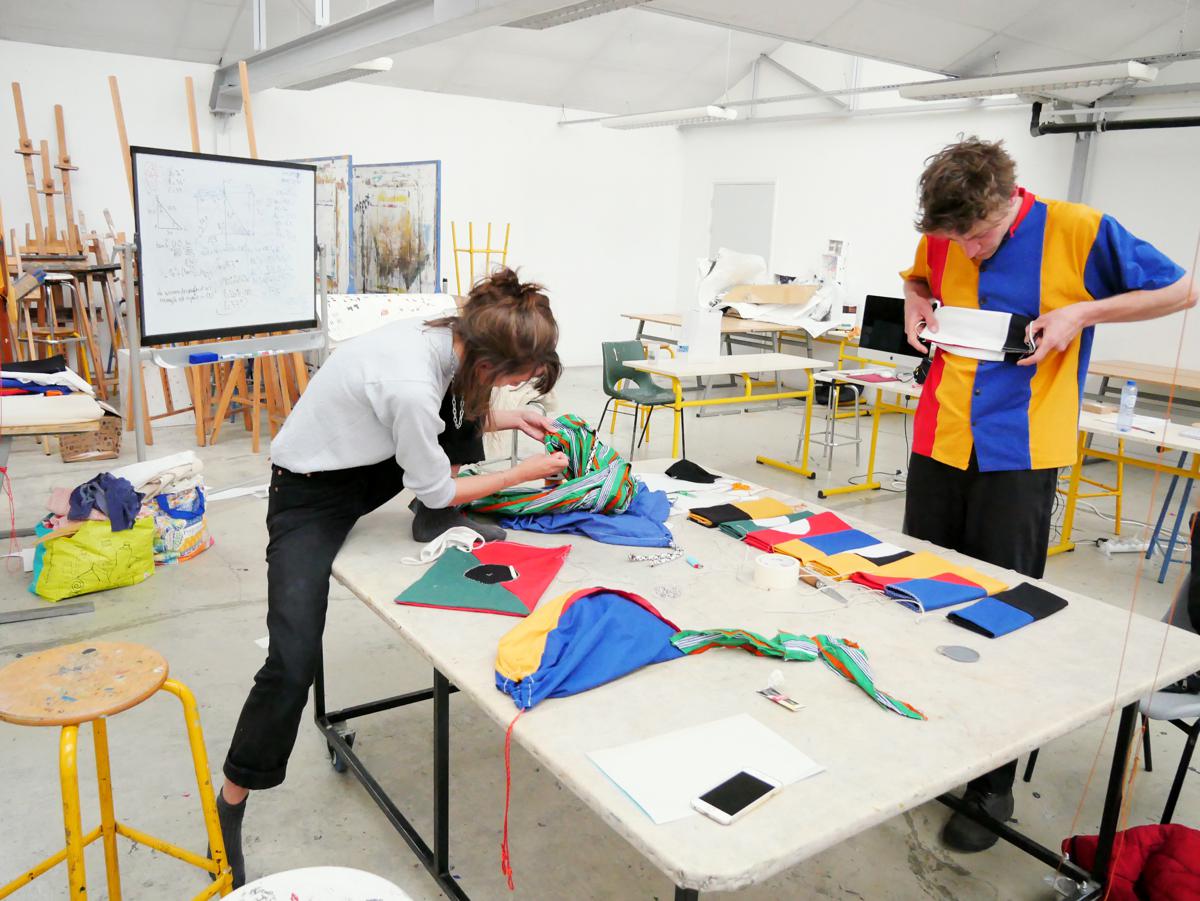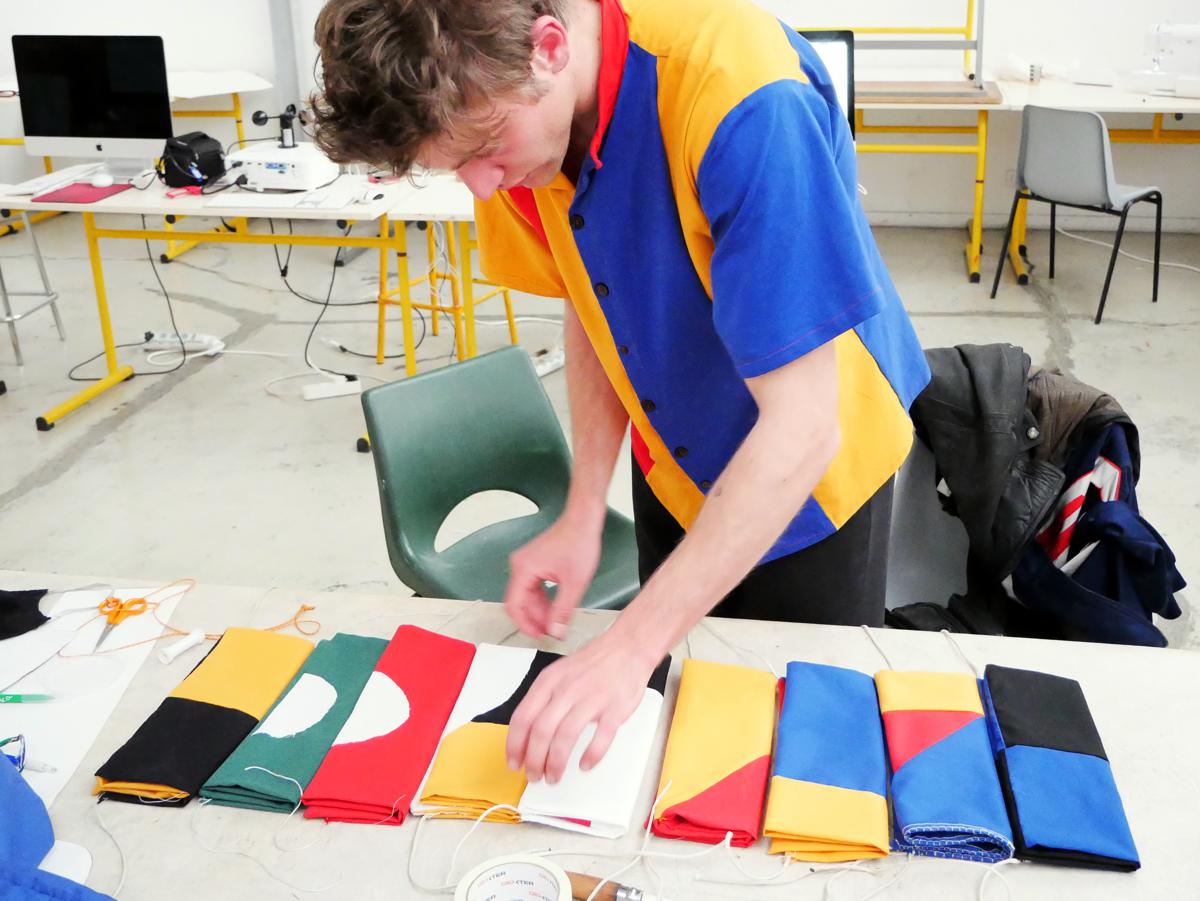 Some of the outputs
Based on a data captation on a ferry between Lorient and Port-Louis.
The data used here are the x and y inclination of the boat and its compas heading.
simple graphic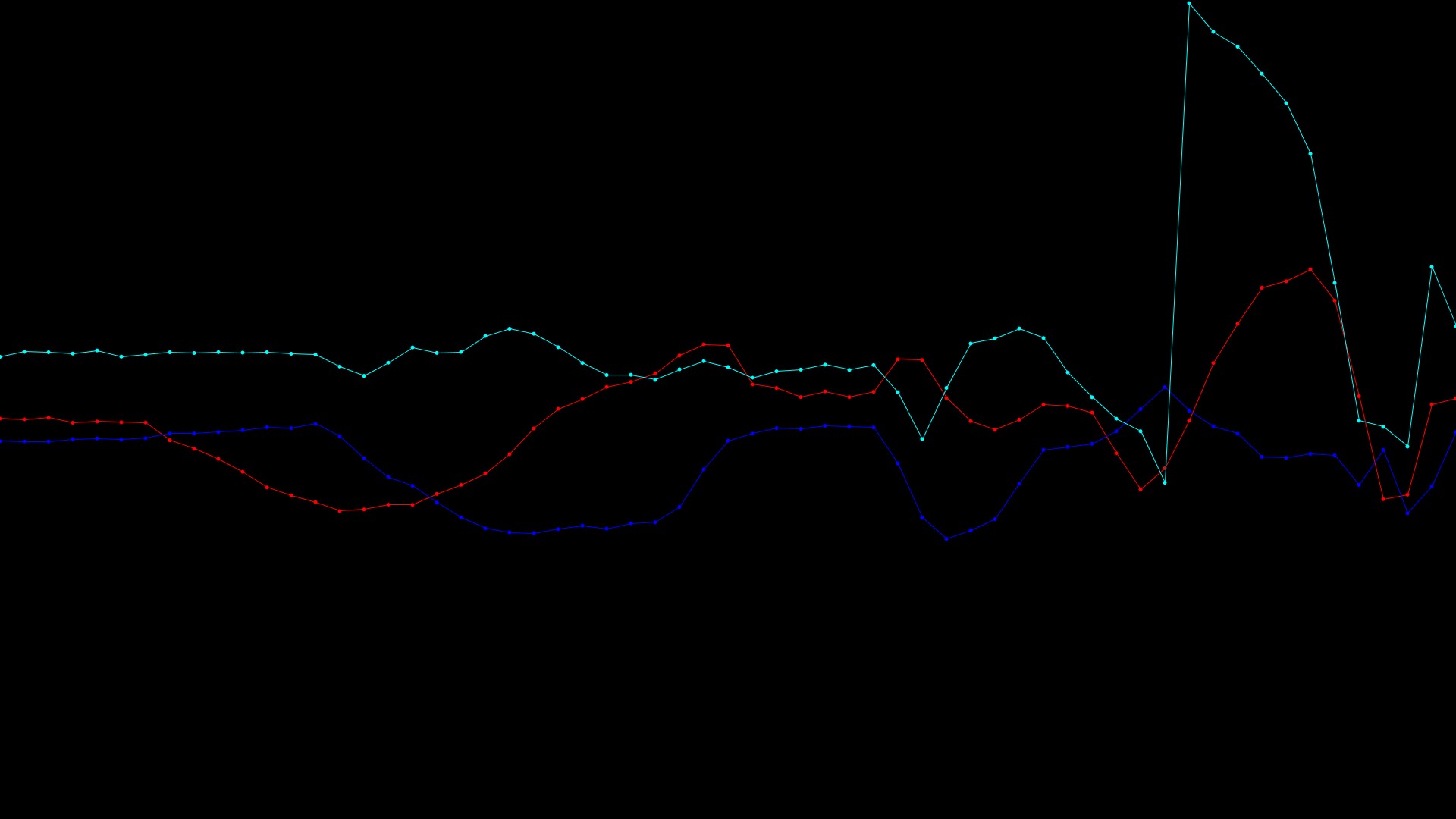 Each graphic = one second. the width and the height of the ellipse are connected to the x and y orientation of the boat while the general inclination of the figure follows the compas heading of the craft.